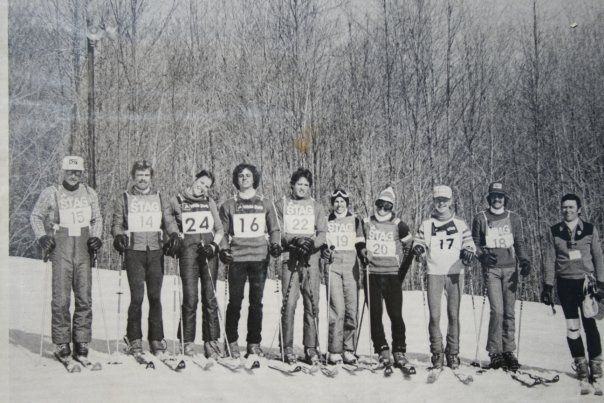 I was registered as a member of the Professional Ski Instructors of America (PSIA) in 1974 and have been mostly full-time in the industry since becoming Fully Certified in 1976. That was the year before they switched to Associate and Full Certification; offering a category for people who were almost at the level of "Full Cert". It was during the years of "Final Forms", where you had to do stupid human tricks with exact precision. It was hot and the snow was deep. They held numbers up as we went by, informing us as to our score for the task. Good times!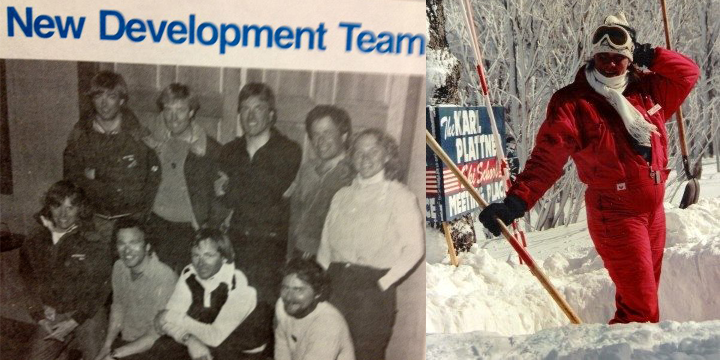 In the early 90s I discovered a way to teach beginners that aligned with modern skiing methods. We had long been teaching a tail pushing wedge. Modifying movement patterns to ski contemporary parallel had always been challenging due to the muscle memory of repeating those movements over and over. After watching ski racer, Alberto Tomba, I tried to replicate his movements. The first sensation was in my foot as I transitioned from "turn to turn" in my sneakers in the back yard. I understood immediately the implications of the movements relative to the first time skier.
I shared my methodology with instructors, while improving their personal skiing. I explained if they teach the basic movements as I outlined, their own skiing skills would improve. And, the other benefit was the student would learn and progress more quickly. The tricks and methodology started showing up among instructors in exams and I smiled inwardly knowing where it had all begun. Others expressed how well it worked.
When acting as Snowsports Education Manager at Hunter Mountain I put together a station teaching program for the volume of guests over holiday periods. I convinced management to let me put pictures of my methodology at each zone to help the staff with continuity in communicating elements and to help our multicultural demographic to better understand. We used my very quickly drawn and basic posters with amazing success. Students learned much faster and instructors upped their game.
I redrew all of the images, creating clearer depictions for the on-hill posters. From there, I published a book with highlighted imagery and coaching cues. Then, my brother, Cru and Brian Czarnecki, COO of Camelback Mountain, PA, suggested I make an app available to the public. The idea would be to create a better understanding of what to expect when going to learn how to ski or snowboard. To alleviate fear of the unknown and enhance the desire to return to the sport.
So, here we are… Giving this information to the public, so everyone can better enjoy their experience on the mountain playground.
Suzy Chase-Motzkin
Enjoy!